Which The Flash Character Are You?
Welcome to the thrilling world of The Flash, where speed reigns supreme! Are you ready to discover which character from this beloved superhero franchise matches your personality? Put your powers of self-awareness to the test with our exciting quiz, "Which The Flash Character Are You?". Step into the shoes of Barry Allen, Cisco Ramon, Caitlin Snow, or another iconic member of Team Flash as you answer a series of carefully crafted questions. Unleash your inner speedster and find out who you truly embody in the fast-paced universe of The Flash! Don't wait another moment—scroll down and click the Start button to begin the adventure!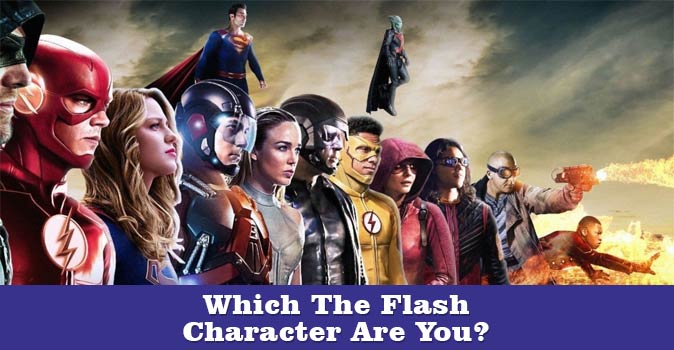 About The Flash in a few words:
The Flash is a captivating TV series that combines the elements of action, drama, and science fiction to deliver an exhilarating viewing experience. Centered around the life of Barry Allen, a forensic scientist who gains superhuman speed after a freak accident, the show follows his journey as he becomes the Scarlet Speedster known as The Flash. Armed with his incredible powers, Barry fights crime and protects Central City from dangerous metahumans and otherworldly threats. With its engaging storylines, dynamic characters, and heart-pounding action sequences, The Flash has captured the hearts of audiences worldwide, making it a must-watch for fans of superheroes and thrilling adventures.
How it works:
We will ask 20 questions about you.
There are many possible answers, you must choose only one.
Answer all questions and find out which The Flash character are you!