Who Are You From "Hawkeye" Based On Your Food Preferences?
Welcome to the Hawkeye TV Series Quiz! Answering a few simple questions about your favorite food can help us identify which Hawkeye character you are most like. Are you a gourmet foodie like Laura or a more fast-food minded type like Hawkeye? Take the quiz to find out now! Click the Start button to begin the quiz and discover your inner Hawkeye!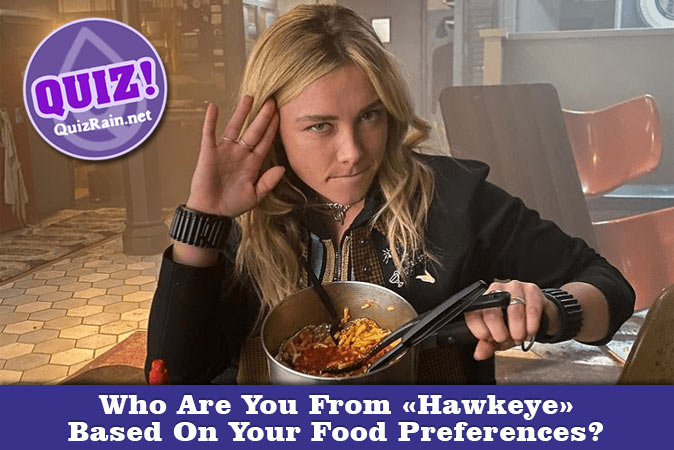 About "Hawkeye" in a few words:
Hawkeye is an upcoming action-adventure television series based on the Marvel Comics superhero Hawkeye. The series follows Hawkeye as he trains young superheroes and fights crime with his loyal sidekick, Kate Bishop. It is set to be released on Disney+ in the fall of 2021.
How it works:
We will ask 20 questions about you.
There are many possible answers, you must choose only one.
Answer all questions and find out which Hawkeye character are you!