Who Are You From "Mr. Sunshine" Based On Your Food Preferences?
Set against the backdrop of the late 19th century, "Mr. Sunshine" tells a story of love, ambition, and patriotism. This period drama features captivating characters that have won hearts worldwide. Just like each character has their distinct personality, the foods you love may also reveal which "Mr. Sunshine" personality aligns with yours. Have you ever wondered which protagonist you'd be in this riveting series? Dive into this fun quiz where your food preferences will dictate whether you're a passionate lover, a cunning aristocrat, or a righteous fighter. Ready to unveil your "Mr. Sunshine" alter ego? Scroll down and click the Start button now!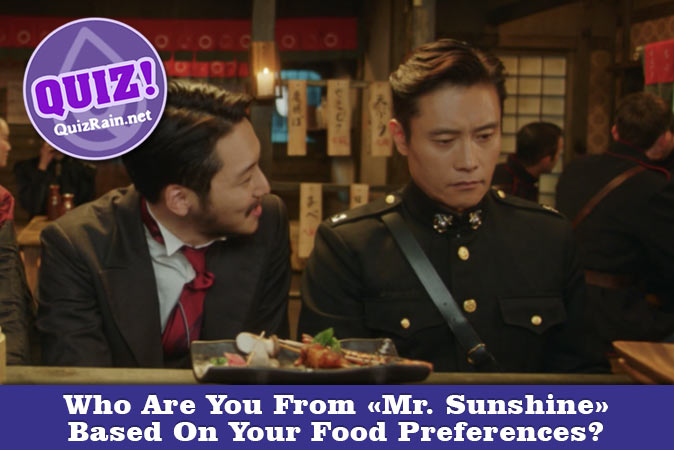 About "Mr. Sunshine" in a few words:
"Mr. Sunshine" is a South Korean television series that revolves around a young boy who escapes from servitude and returns to his homeland as an American soldier after a decade. In Joseon, he meets a noblewoman activist, a sniper, and a rogue heir. Together, they become embroiled in the nation's fight for independence amidst growing external pressures.
How it works:
We will ask 20 questions about you.
There are many possible answers, you must choose only one.
Answer all questions and find out who are you from "Mr. Sunshine" based on your food preferences!