Miraculous Quiz: Which Kwami Would You Be Given?
Have you ever wondered which Miraculous kwami you would be? Now is your chance to find out! Take our quiz and discover if you have the same traits as Tikki, Plagg, Nooroo, or one of the other kwamis from the Miraculous Ladybug universe. Click the Start button below and let's begin!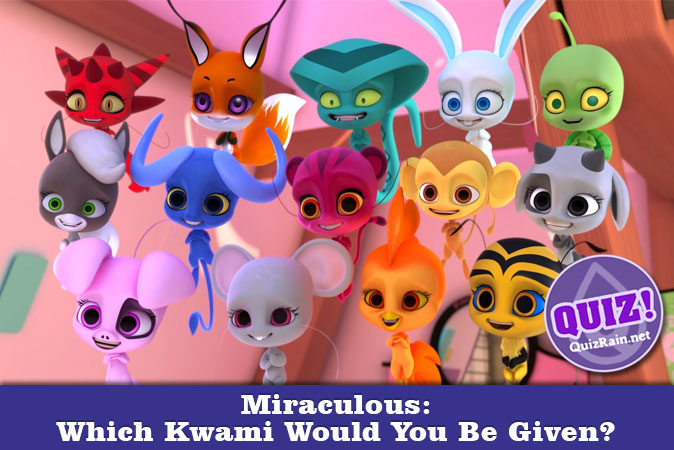 About "Miraculous" in a few words:
Miraculous Ladybug is a popular French animated series that follows the adventures of Marinette and Adrien, two teenagers who transform into Ladybug and Cat Noir to protect Paris from evil villains. With the help of their kwami friends, these heroes battle against Hawk Moth and his army of akumatized individuals. The show is known for its colorful animation, catchy music, and positive messages about friendship, courage, and doing the right thing.
How it works:
We will ask 20 questions about you.
There are many possible answers, you must choose only one.
Answer all questions and find out which Miraculous kwami would you be given!