Who Are You From 'Amphibia' Based On Your Food Preferences?
If you're a fan of the hit animated TV show, Amphibia, and you love food, this is the quiz for you! Take our quiz and find out which Amphibia character you are based on your food preferences. Are you a Sprig who loves pizza? Or perhaps an Anne who can't resist a good burger? Maybe you're a Polly who has a sweet tooth for ice cream? Whatever your taste, this quiz will help you discover your inner Amphibia character. So, what are you waiting for? Scroll down and click the start button to begin the quiz!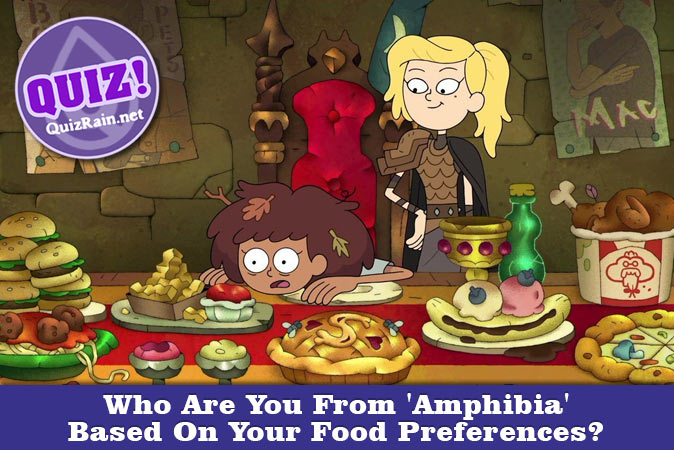 About "Amphibia" in a few words:
Amphibia is a Disney animated TV series that follows the adventures of a 13-year-old Thai-American girl named Anne Boonchuy, who is magically transported to the fantastical world of Amphibia. Together with her new friends, Sprig, Polly, and Hop Pop, Anne navigates this strange and perilous land, discovering its wonders and its dangers along the way. Along with its compelling storytelling and engaging characters, the series also explores themes of friendship, loyalty, and personal growth, making it a must-watch for fans of animated shows.
How it works:
We will ask 20 questions about you.
There are many possible answers, you must choose only one.
Answer all questions and find out which Amphibia character are you!