Who Are You From 'Kipo and The Age of Wonderbeasts' Based On Your Food Preferences?
Are you ready to find out which character from 'Kipo and The Age of Wonderbeasts' matches your food preferences? This quiz will help you discover your inner Wonderbeast based on your favorite meals, snacks, and drinks. From Benson's love for candy to Kipo's fondness for noodles, each character has a unique taste that reflects their personality. Scroll down and click the Start button to begin the quiz and unleash your inner wonder!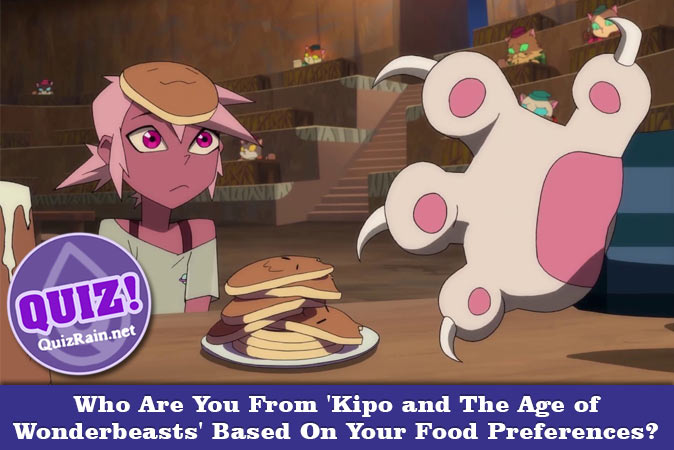 About "Kipo and The Age of Wonderbeasts" in a few words:
'Kipo and The Age of Wonderbeasts' is an American animated series that premiered on Netflix in 2020. The story takes place in a post-apocalyptic world where humans and mutants coexist. The show follows Kipo, a young girl who embarks on a journey to reunite with her family while making new friends and encountering various creatures. The series features a diverse cast of characters, stunning visuals, and a catchy soundtrack.
How it works:
We will ask 20 questions about you.
There are many possible answers, you must choose only one.
Answer all questions and find out which Kipo and The Age of Wonderbeasts character are you!