Who Are You From "Misfits" Based On Your Food Preferences?
Are you a fan of the British sci-fi series Misfits? Have you ever wondered which character from the show you're most like based on your food preferences? Take our quiz and find out! Are you more like the sarcastic and witty Nathan who loves a bold and spicy dish, or the sensitive and empathetic Kelly who prefers a simple and hearty cuisine? Scroll down and click the Start button to discover your Misfits foodie match.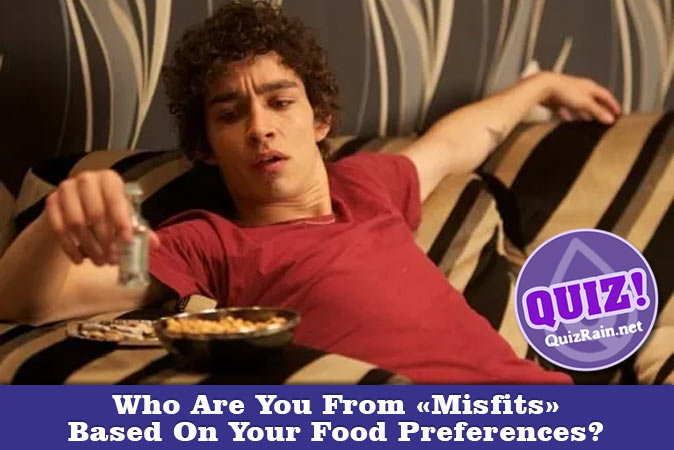 About "Misfits" in a few words:
Misfits is a British sci-fi series that follows a group of young adults who gain supernatural powers after a mysterious storm hits their community service center. The show explores themes of identity, morality, and the complexities of human relationships as the characters try to navigate their newfound abilities and their personal lives. The edgy and complex characters, along with the dark and humorous storyline, make Misfits a unique and captivating series that stands out in the sci-fi genre.
How it works:
We will ask 20 questions about you.
There are many possible answers, you must choose only one.
Answer all questions and find out which Misfits character are you!