Which Love & Death Character Are You?
Are you ready to delve into the twisted world of Love & Death? Unravel the mysteries behind this gripping true crime series and discover which character you truly embody in our exclusive quiz! Immerse yourself in the complex relationships, secret motives, and shocking events that unfold in this captivating HBO Max miniseries. By taking this quiz, you will not only learn more about your favorite characters but also uncover a side of yourself you never knew existed. So what are you waiting for? Scroll down and click the Start button to begin your journey into the heart of Love & Death!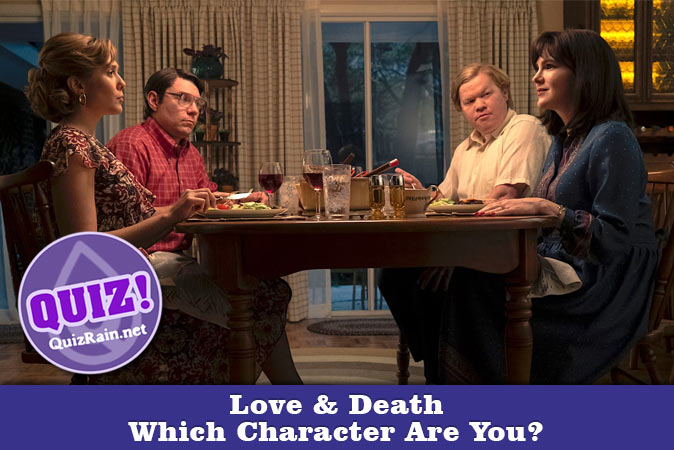 About "Love & Death" in a few words:
Love & Death is a captivating crime drama miniseries streaming on HBO Max. Directed by Lesli Linka Glatter and written by David E. Kelley, the show is based on the chilling true story of Candy Montgomery, a Wylie, Texas housewife who was accused of murdering her friend Betty Gore with an axe in 1980. This dark tale, brought to life by an incredible cast led by Elizabeth Olsen, explores the hidden secrets and motives behind this infamous crime. The series dives deep into the complexities of human relationships, shedding light on what drives people to commit unthinkable acts.
How it works:
We will ask 20 questions about you.
There are many possible answers, you must choose only one.
Answer all questions and find out which Love & Death character are you!