Which 'Tokyo Vice' Character Are You?
Have you ever wondered which Tokyo Vice character you relate to the most? Now is your chance to find out with our Tokyo Vice character quiz! Whether you see yourself as the driven and determined Jake Adelstein or the tough and street-smart police officer Mori, this quiz will help you discover which character you are most like. Click the start button below to begin the quiz and uncover your Tokyo Vice alter-ego!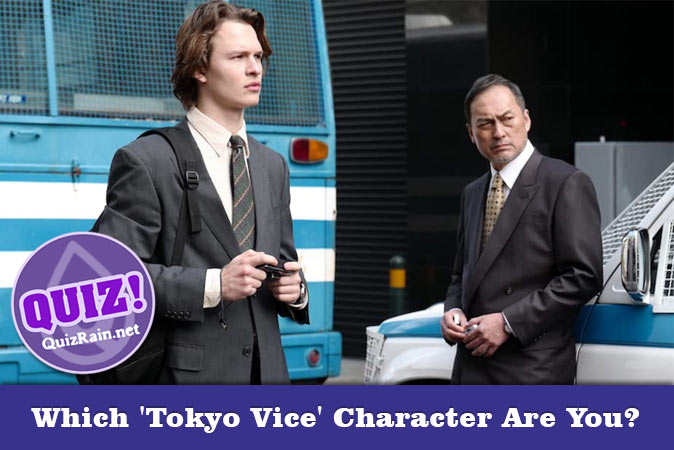 About "Tokyo Vice" in a few words:
Tokyo Vice is a gripping crime drama series that follows the story of Jake Adelstein, an American journalist who moves to Japan and becomes embroiled in the dangerous and corrupt world of the Japanese Yakuza. Based on the real-life experiences of Adelstein, the series explores the complex relationships between crime, politics, and the media in modern-day Tokyo. Starring Ansel Elgort as Adelstein and Ken Watanabe as his mentor, the series is a must-watch for fans of true crime dramas.
How it works:
We will ask 20 questions about you.
There are many possible answers, you must choose only one.
Answer all questions and find out which Tokyo Vice character are you!