Which Grey's Anatomy Character Must Be Your Mentor?
Welcome to the ultimate Grey's Anatomy mentorship quiz! Are you ready to embark on a journey that will determine which iconic character from the beloved medical drama should be your mentor? Whether you aspire to be a compassionate surgeon like Meredith Grey, a fearless leader like Miranda Bailey, or a brilliant innovator like Amelia Shepherd, this quiz will guide you to the perfect mentor who will inspire and shape your future. So, are you ready to find out which Grey's Anatomy character will take you under their wing? Don't hesitate! Scroll down and click the Start button to begin your quest for the ideal mentor!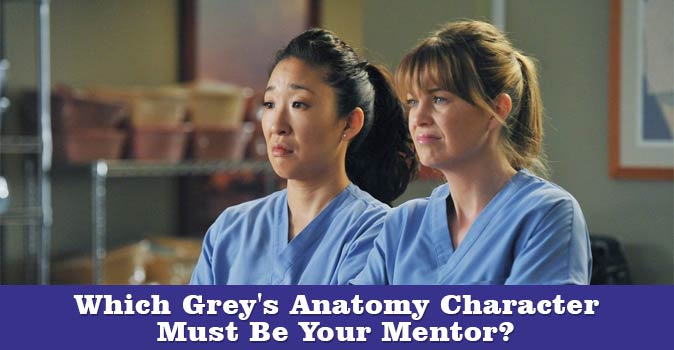 About Grey's Anatomy in a few words:
Grey's Anatomy is an immensely popular TV series that has captivated audiences worldwide. Set in the fast-paced world of Grey Sloan Memorial Hospital, the show follows the lives and careers of a group of talented doctors, surgeons, and medical professionals. With its compelling storylines, complex characters, and gripping medical cases, Grey's Anatomy offers a unique blend of intense drama, heartfelt moments, and exhilarating surgical procedures. As the characters navigate personal and professional challenges, viewers become deeply invested in their lives, forging an emotional connection that keeps them hooked episode after episode. With its compelling storytelling and talented ensemble cast, Grey's Anatomy continues to be a must-watch series for fans of medical dramas and character-driven narratives.
How it works:
We will ask 20 questions about you.
There are many possible answers, you must choose only one.
Answer all questions and find out which Grey's Anatomy character must be your mentor!