Which 'Suits' Character Are You?
Have you ever wondered which Suits character you are most like? Now is your chance to find out! With our fun and engaging quiz, you'll answer a series of questions that will help determine which Suits character best matches your personality. Do you have the quick wit of Harvey Specter, the loyalty of Donna Paulsen, the intelligence of Mike Ross, or the determination of Jessica Pearson? Click the Start button below to begin the quiz and discover your Suits alter ego!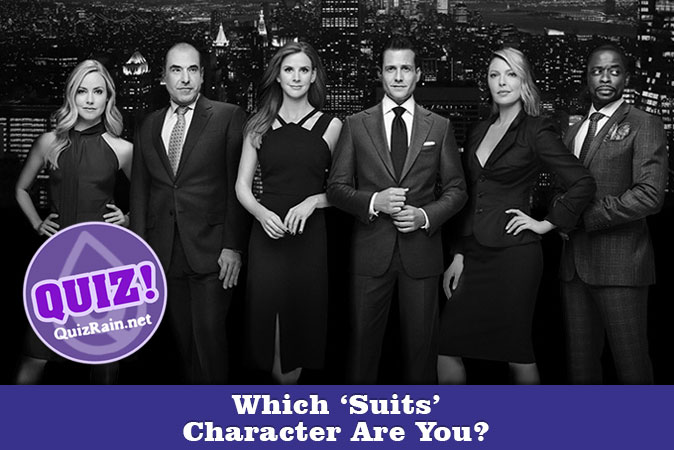 About "Suits" in a few words:
Suits is a legal drama television series that premiered in 2011 and ran for nine seasons. The show revolves around the high-stakes world of corporate law and follows the brilliant and charismatic lawyer Harvey Specter as he hires a talented but unlicensed lawyer, Mike Ross, to work at his law firm. Together, they navigate complex legal cases and personal relationships while trying to keep Mike's lack of legal credentials a secret. The series is known for its sharp writing, dynamic characters, and stylish aesthetic.
How it works:
We will ask 20 questions about you.
There are many possible answers, you must choose only one.
Answer all questions and find out which Suits character are you!