Wednesday: Which Character Are You?
Have you ever wondered which character from the hit TV show "Wednesday" you are most like? Are you quirky and adventurous like Wednesday, or witty and sarcastic like Pugsley? Maybe you're more reserved like Morticia, or intellectual like Gomez. Take this fun quiz to find out which character from "Wednesday" matches your personality best! Scroll down and click the "Start" button to get started.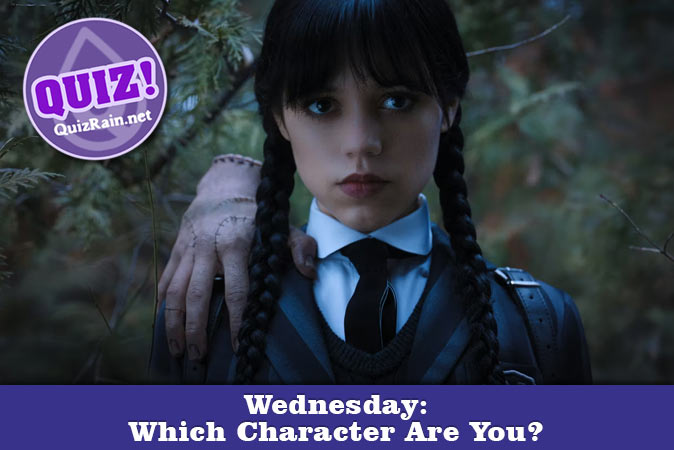 About "Wednesday" in a few words:
"Wednesday" is a dark comedy television series that premiered on Netflix in October 2022. The show is a coming-of-age story that follows Wednesday Addams, the iconic character from Charles Addams' cartoons, as she navigates her teenage years at Nevermore Academy. The series features an ensemble cast, including Jenna Ortega as Wednesday, Catherine Zeta-Jones as Morticia Addams, Luis Guzmán as Gomez Addams, and many other talented actors. "Wednesday" is produced by Tim Burton and has been praised for its unique style, dark humor, and strong performances.
How it works:
We will ask 20 questions about you.
There are many possible answers, you must choose only one.
Answer all questions and find out which Wednesday character are you!