Who Are You From "Motherland: Fort Salem" Based On Your Food Preferences?
Are you a fan of the hit TV series "Motherland: Fort Salem"? Do you often find yourself identifying with the different characters and wondering which one you are most like? Well, wonder no more! Take our quiz to find out which character from "Motherland: Fort Salem" you are based on your food preferences. From spicy to sweet, vegan to meat-lover, your food choices say a lot about you and can reveal which witch you are most similar to. So, are you ready to find out? Click the Start button below and let's get started!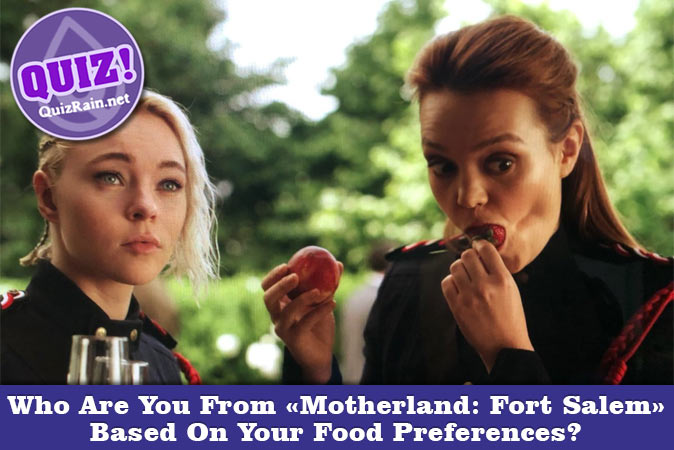 About "Motherland: Fort Salem" in a few words:
"Motherland: Fort Salem" is a thrilling supernatural drama series set in an alternate universe where witches not only exist but are also conscripted by the government to fight for their country. The series follows three young women who are training at Fort Salem, a military academy for witches, and explores their friendships, rivalries, and magical abilities. As they navigate their way through a dangerous and mysterious world, the witches must confront their past traumas and learn to use their powers to protect their loved ones and their nation.
How it works:
We will ask 20 questions about you.
There are many possible answers, you must choose only one.
Answer all questions and find out which Motherland: Fort Salem character are you!