Who Are You From "Genshin Impact" Based On Your Food Preferences?
Welcome to the Genshin Impact quiz! Follow our quiz and prepare to find out which character matches your food preferences. Are you adventurous and love trying spicy new flavors? Or do you prefer simple traditional fare? Let's find out. Click the Start button below to begin the quiz and discover which Genshin Impact character you are!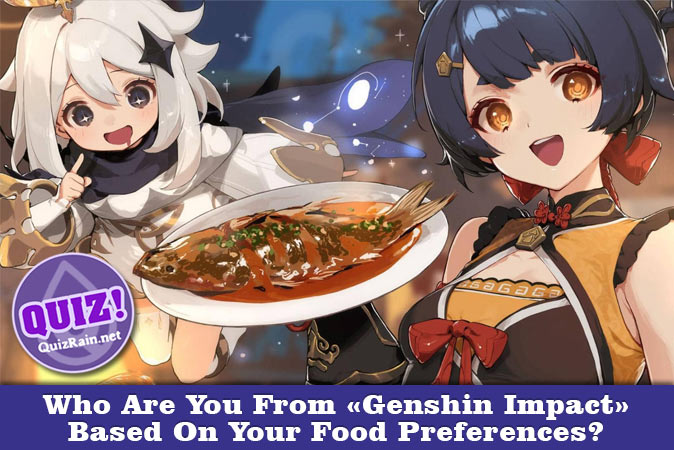 About "Genshin Impact" in a few words:
Genshin Impact is an open-world action-RPG set in a fantasy world of Teyvat. Players take control of Travellers seeking to uncover the mystery of the world and restore balance to restore their fallen siblings. Combat combines both traditional RPG combat with elemental abilities for each character.
How it works:
We will ask 20 questions about you.
There are many possible answers, you must choose only one.
Answer all questions and find out which Genshin Impact character are you!