Which 'Scream' (2022) Character Are You?
Have you ever wondered which character from the Scream (2022) movie you are most like? Well, wonder no more! Take our quiz to find out if you're more like the brave and cunning Sidney Prescott, the sarcastic and sassy Gale Weathers, or the mysterious and brooding Ghostface. Click the Start button below to reveal your inner Scream character and share your results with your friends!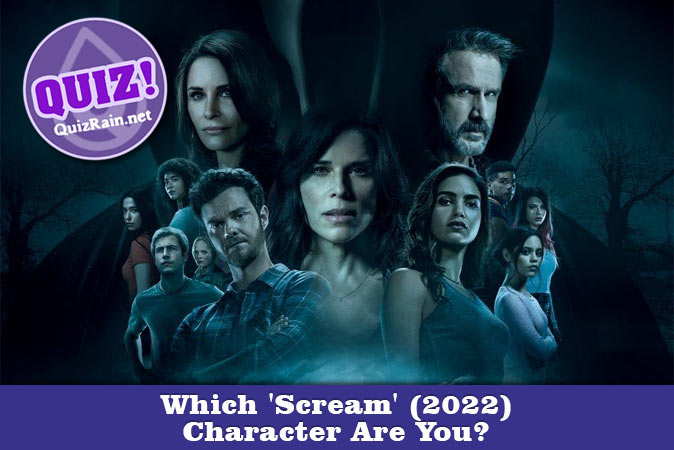 About "Scream" in a few words:
Scream (2022) is the fifth installment in the iconic horror franchise, following the story of Ghostface as they terrorize the town of Woodsboro once again. The film stars returning favorites like Neve Campbell as Sidney Prescott and David Arquette as Dewey Riley, as well as new additions like Jenna Ortega and Melissa Barrera. The movie promises to bring the same mix of scares and humor that fans have come to expect from the Scream series.
How it works:
We will ask 20 questions about you.
There are many possible answers, you must choose only one.
Answer all questions and find out which Scream character are you!