Who Are You From "Chicago Fire" Based On Your Food Preferences?
Are you a fan of the drama and excitement of "Chicago Fire"? Do you think your food preferences can reveal which character you're most like? Take our quiz and find out who you would be in the Firehouse 51 crew based on your food choices! Whether you're a diehard fan or just discovering the show, this quiz is a fun way to see which firefighter you might identify with the most. Scroll down and click the start button to begin!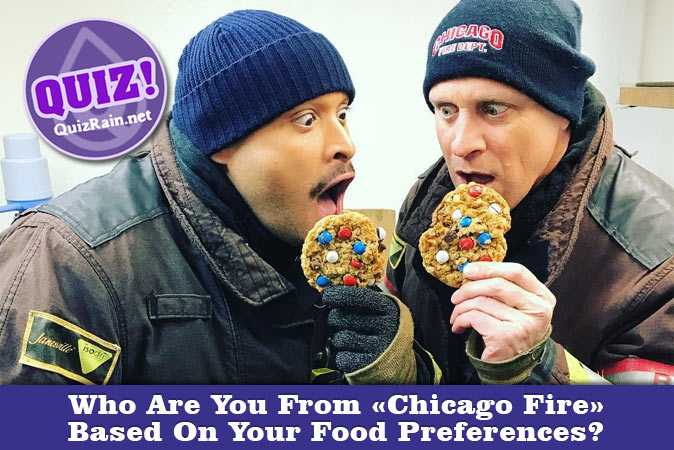 About "Chicago Fire" in a few words:
"Chicago Fire" is a gripping drama series that follows the lives of the firefighters and paramedics of Firehouse 51 in Chicago. The show explores the intense physical and emotional demands of this high-stakes profession, as well as the personal relationships and struggles of the characters. From the commanding Chief Boden to the daring paramedic Sylvie Brett, the show features a diverse and compelling cast of characters who work together to save lives and protect their city.
How it works:
We will ask 20 questions about you.
There are many possible answers, you must choose only one.
Answer all questions and find out which Chicago Fire character are you!