The Mentalist: Which Character Are You?
Are you a fan of the hit TV show "The Mentalist" and ever wondered which character from the show you most resemble? Well, look no further because we've got the perfect quiz for you! Our quiz is designed to help you discover which "The Mentalist" character's personality traits align with yours the most. From the brilliant and charming Patrick Jane, the sharp and analytical Teresa Lisbon, or the loyal and dependable Kimball Cho, there's a character for everyone. So, what are you waiting for? Click the "Start" button and let's find out which character from "The Mentalist" you are!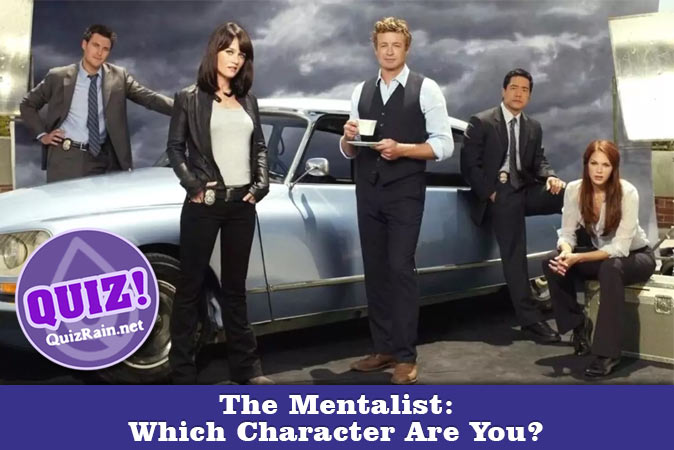 About "The Mentalist" in a few words:
"The Mentalist" is an American television drama series that aired on CBS from 2008 to 2015. The show follows Patrick Jane, a former psychic medium turned consultant for the California Bureau of Investigation (CBI). Jane uses his extraordinary observational skills to solve crimes and catch killers, all while dealing with his own personal demons and past traumas. Alongside his colleagues at the CBI, including no-nonsense agent Teresa Lisbon and the reliable Kimball Cho, Jane delves into the minds of criminals to solve some of the most complex cases. With its unique blend of crime-solving, humor, and character-driven storytelling, "The Mentalist" became a fan-favorite and one of the most popular crime dramas on television.
How it works:
We will ask 20 questions about you.
There are many possible answers, you must choose only one.
Answer all questions and find out which The Mentalist character are you!