Which 'Bones' Character Are You?
Are you a fan of the hit TV show "Bones"? Do you ever wonder which character you are most like? Well, wonder no more! Take our "Which Bones Character Are You?" quiz and find out which member of the Jeffersonian team you are most similar to. Whether you're a fan of Dr. Temperance Brennan's intellect, Special Agent Seeley Booth's charm, or one of the other quirky characters, this quiz will help you discover your inner Bones personality. So what are you waiting for? Scroll down and click the Start button to find out!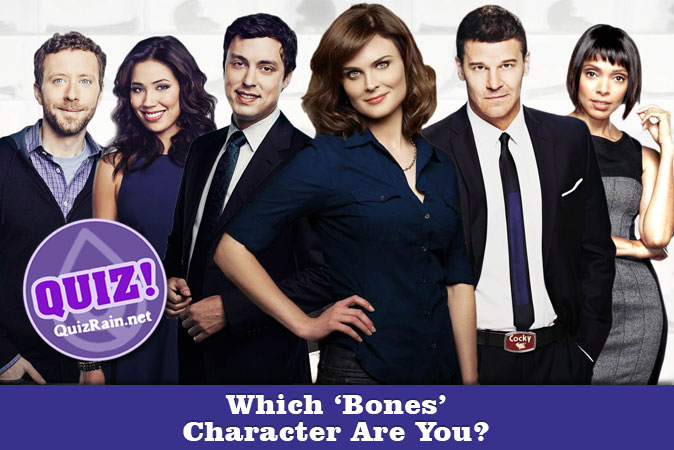 About "Bones" in a few words:
"Bones" is a crime procedural television series that aired from 2005 to 2017. The show follows Dr. Temperance Brennan, a forensic anthropologist, and Special Agent Seeley Booth, an FBI agent, as they work together to solve complex murder cases. Set in Washington, D.C., the series explores the personal and professional relationships of the characters as they investigate crimes, uncover secrets, and navigate the complexities of their own lives. The show features a diverse cast of characters, each with their own unique personalities and quirks, and blends humor, drama, and science to create a compelling and entertaining viewing experience.
How it works:
We will ask 20 questions about you.
There are many possible answers, you must choose only one.
Answer all questions and find out which Bones character are you!