Which 'Defiance' Character Are You?
Are you a fan of the sci-fi action-packed TV series, Defiance? Want to know which character you're most like? Take our fun quiz and find out! Click the Start button below and answer a few questions to discover whether you're the tough and brave Nolan, the resourceful Irisa, the cunning Datak, or someone else entirely! Don't wait, take the quiz now and share your results with your friends!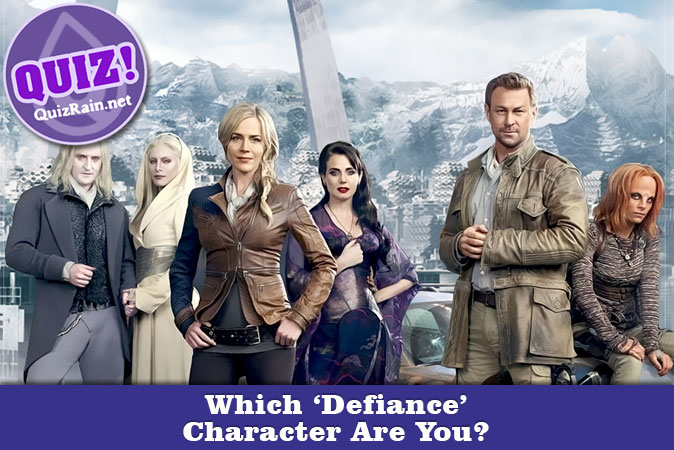 About "Defiance" in a few words:
Defiance is a science-fiction television series that takes place on Earth in the near future, after a war between humans and several alien species has left the planet almost unrecognizable. The show follows the residents of the town of Defiance as they navigate the dangerous and complex politics of their new world. The series explores themes of survival, loyalty, and the struggle to find a sense of home in a world that has been completely transformed.
How it works:
We will ask 20 questions about you.
There are many possible answers, you must choose only one.
Answer all questions and find out which Defiance character are you!