Who Is Your 'Genshin Impact' Waifu?
Have you been playing Genshin Impact and wondering which character would make the perfect waifu for you? Look no further! Take our fun quiz to find out which Genshin Impact character is your perfect match. From fiery warriors to mystical healers, this quiz will help you discover your true waifu. So, what are you waiting for? Scroll down and click the Start button to begin!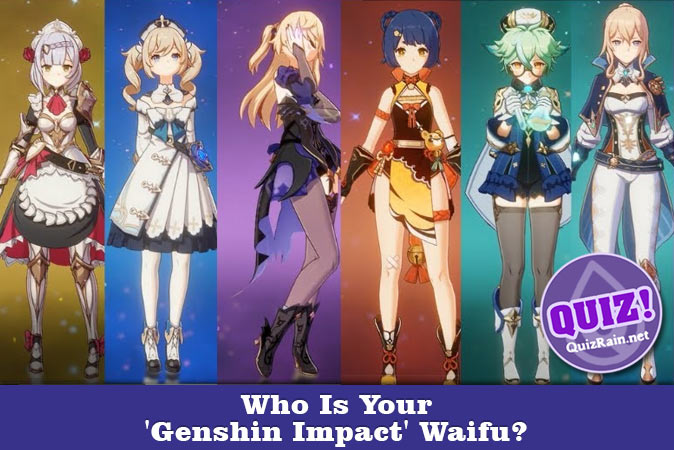 About "Genshin Impact" in a few words:
Genshin Impact is an open-world action role-playing game developed by miHoYo. The game takes place in the world of Teyvat, where the player controls a traveler who is searching for their lost sibling. Along the way, they meet various characters with elemental powers and form a team to battle enemies and solve puzzles. The game's beautiful graphics, engaging storyline, and diverse cast of characters have earned it a dedicated fan base.
How it works:
We will ask 20 questions about you.
There are many possible answers, you must choose only one.
Answer all questions and find out who is your 'Genshin Impact' waifu!