The Handmaid's Tale: Who Is Your Evil Twin?
Welcome to "Who is your The Handmaid's Tale Evil Twin?" quiz! The Handmaid's Tale is a gripping TV series that portrays a dystopian future where women are treated as property and are forced to bear children for the ruling class. In this quiz, you will answer a series of questions to find out which character from the show would be your evil twin, based on your personality traits. So, are you ready to discover which Handmaid's Tale character you have a lot in common with? Click the Start button now to begin the quiz!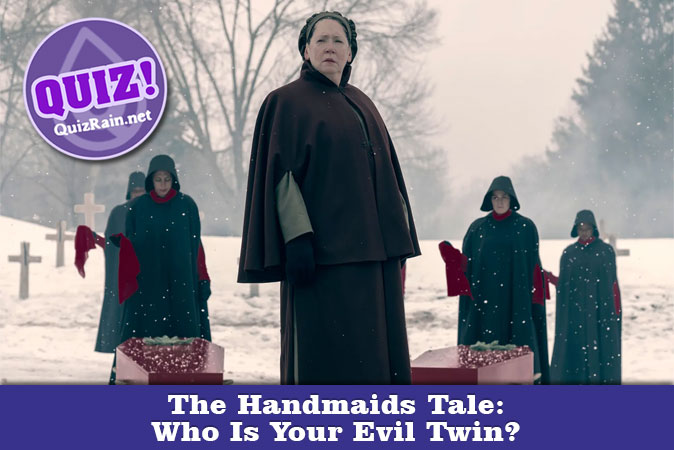 About "The Handmaid's Tale" in a few words:
The Handmaid's Tale is a television series based on the novel of the same name by Margaret Atwood. It depicts a totalitarian society in which women are subjugated and used for their reproductive abilities. The story follows the life of Offred, a Handmaid assigned to a powerful family, as she navigates the dangerous world of Gilead, a theocratic regime that has replaced the United States. The show explores themes of power, control, oppression, and resistance in a world where basic freedoms have been stripped away.
How it works:
We will ask 20 questions about you.
There are many possible answers, you must choose only one.
Answer all questions and find out who is your The Handmaid's Tale evil twin!